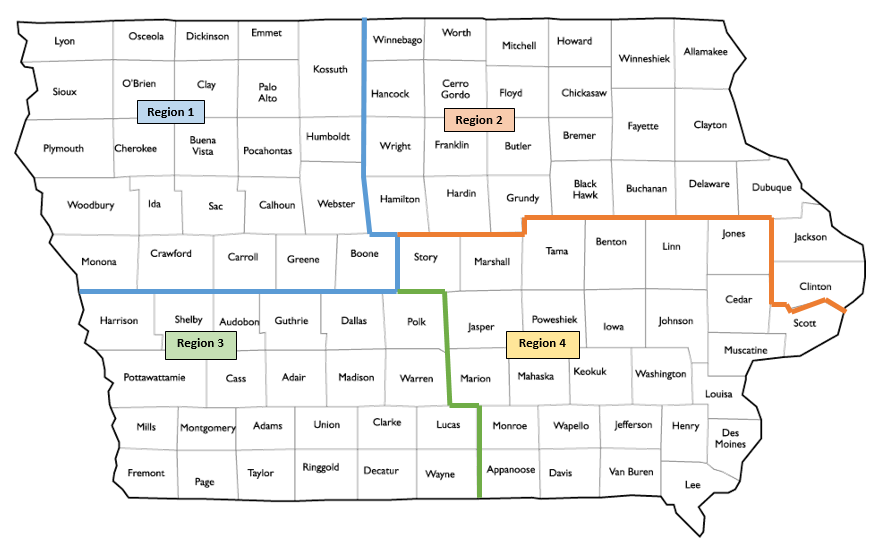 Due to national and state closings related to the coronavirus we will only offer our online competition this year. See below for details:
Offering prizes for the each region for the online portion of the competition

Will draw a teacher winner for the $100 drawing

Offering Iowa 529 College Savings money and cash prizes for first, second and third place teams in the state for the high school division. These teams will have the top three scores in the state.

No trophy will be awarded this year
Please reach out if you have any questions!
Welcome to the Iowa Finance Challenge ONLINE! for Middle School and High School Students
The Iowa Finance Challenge ONLINE! is a FREE online financial literacy program available for middle and high school students. This online competition includes 30 questions for students to test their knowledge on income and money management, spending & credit, and saving & investing.
January 1 to March 20, 2020

Now open until April 17 end of day

- Online Competition - Top 4 teams in each region will be invited to the State Finals at the Federal Reserve Bank in West Des Moines.
April 22, 2020 - State Finals in West Des Moines

In person event is cancelled

May 4, 2020 - National Competition

National Semi-Finals: Friday, May 1, 2020. Registration is due Monday, April 27, 2020. This will be a 30 question online round.

National Finals: Monday, May 4, 2020. For the 12 teams who make it past the Semi-Finals will make it to the case study round.

For more info:

https://financechallenge.unl.edu/nebraska/Nationals
Join hundreds of high school and middle school students across the state in this great academic competition.
Teachers - Register today and start creating your student teams.
Students - Study hard as the Finance Challenge ONLINE! will test you and your knowledge of personal finance.
Student Prizes for Online Competition by Region
High School:
First place team members each receive $25 cash
Second place team members each receive $15 cash
Middle School:
First place team members each receive $25 cash
Second place team members each receive $15 cash
Teacher Prize
For each registered team that completes the challenge, you will be entered into a drawing for one $100 cash prize.
Every high school student, middle school student and teacher in Iowa is invited to compete in the Finance Challenge. Teachers can create as many student teams as they'd like and the Iowa Council on Economic Education will pay all registration and participation fees.
Good luck to all our student competitors. The Finance Challenge ONLINE! is a great way to flex your intellectual muscles and participate with students from across Iowa in an exciting and fun competition.
Contact us if you need information or assistance.
The challenge is made possible through sponsorships by the TS Institute and College Savings Iowa.