It's a Fact! A Solid Understanding of Personal Finance Brings Personal Success!
The Indiana Personal Finance Challenge (IPFC) is an opportunity for students to demonstrate their knowledge of personal finance by competing against students from across the state.
The online competition is open to students in grades 6-12. Students in grades 6-8 compete in the Middle School Division). Students in grades 9-12 compete in the High School Division (two round competition - online exam and online case study presentation). Check out the IPFC Resource Guide for preparation tips.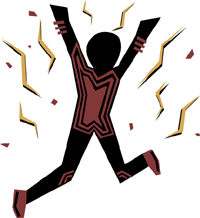 The highest scoring 4 students from each competing school will receive Personal Finance Challenge T-shirts! Awards are also given to the top case study finalists.
There is no cost to register your teams thanks to generous support from the Office of the Indiana Secretary of State.