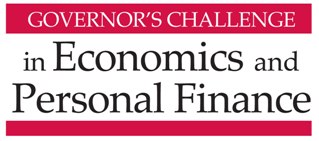 Compete Online
Teacher Registration: Teacher Registration starts on January 1, 2021.
Competition: Occurs online from March 2 to March 20 at 3pm.
A case study combined with the team scores from the online challenge will determine the state champion. The Personal Finance Governor's Challenge Case Study is completed by state semi-finalists and those teams will be notified after the online exam is closed (after March 20th). The Case Study will be available on February 1, 2021, and the semi-finalist team must submit their study by April 29th at 3:00 pm ET. Click here for examples of previous competition case studies.
More details about the Case Study:
Submit the report by Thursday, April 29th at 3:00 PM.
E-mail the report to mcnamarasa@vcu.edu. You will receive notification of receipt by return e-mail.
The report cover should include names of the student financial planning team, and name of sponsoring teacher, school and school division.
MAXIMUM page limit: the report with recommendations may not exceed 10 pages double-spaced, not including the cover page, responses to the questions, and the financial statements. An appendix may also be added with any supporting documentation and calculations if deemed appropriate.
Winners will move on to the National Competition scheduled for June 3, 2021.